Ken & Peggy Krake


Pastor Ken Krake is a preacher's kid, born and raised in Southern California. Following the call of God on his life when he was sixteen, Ken completed four years and received his B. A.. in Bible from what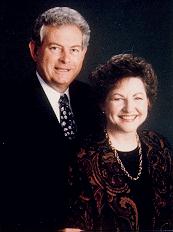 is now
Vanquard University
in Costa Mesa, California, then left the following summer with his wife Peggy and son for ministry in
Hawaii
. After serving only a couple of months as Assistant Pastor of Wahiawa Assembly of God (near Schofield Barracks on the island of Oahu) the pastor resigned and the Krakes were voted in as pastors.
After three and a half years of pastoral ministry in Hawaii, Ken and Peggy applied for missions appointment and felt the direction of the Lord to Ghana, West Africa, where they served for twelve years in varied ministry as area missionaries, Bible School director (So. Ghana Bible Institute), director of Men's Ministries for the country, International Correspondence Institute director and Business Manager for the Assemblies of God mission in Ghana.
Returning to the States, Ken earned a Master's degree in Inter-cultural Ministries from Wheaton Graduate School in Wheaton, Illinois, and taught as Missionary-in-Residence at North Central University in Minneapolis for two school years. They then pastored for four years in Minnesota. After a year and a half on staff as Associate Pastor at Wheaton First Assembly in Illinois, Ken and Peggy reapplied for missionary status and went to Germany to establish a military fellowship in Nuremberg (Germany) during the time of the first Gulf War.
In 1995, with the closing of the Nuremberg military posts, the Krakes went to Frankfurt to pastor the fellowship there which merged with the Wiesbaden Assembly of God Fellowship, and the name of the church was changed officially to BFP KDöR: Rhein Main Christengemeinde, known in English as Rhein Main Christian Fellowship.
Ken and Peggy Krake have four children and eleven grandchildren, now living in the United States in the States of Kansas, Minnesota, Virginia - and one serving as a missionary in France. Their children have lived in Ghana, Germany, Belgium and Saudi Arabia and so have a rich cultural exposure and heritage.